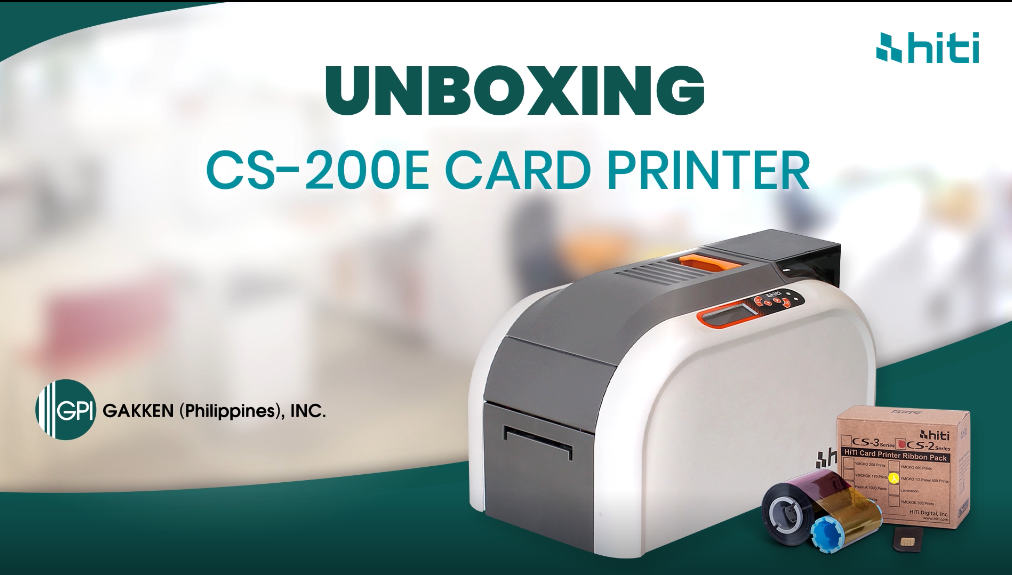 UNBOXING HiTi Cs 200e: Know More What's Inside!
The sensational HiTi CS-200e ID Card Printer is now here!
With its high-speed, high-quality, on-site custom PVC ID card printing coupled with uncompromising security features – the HiTi ID card printer is absolutely reliable for your business or for your company use.
You can also check out sample outputs at the end!
Watch our unboxing here:
There is more to this amazing printer! If you buy this, you get awesome freebies that are sure to be of use to you!
Know more about the details of this machine here (https://gakkenphil.com/our-products/solutions-machine/hiti-cs-200e/)
HiTi Cs 200e Available At Our Branches 
For more information about our products and services, visit our branches at:
– San Juan, Metro Manila
– Pangasinan
– Bicol
– Cebu
– Davao
(02) 7748-8334
(02) 8721-2366
0977-1908426
gpimarketing@gakkenphil.com
https://www.instagram.com/gakkenphilippines

https://www.youtube.com/user/GAKKENPhilippines
https://www.linkedin.com/company/gakkenphilippines
#gakkenph #gakkenphilippines #gpi #printers #businessprinting #printingequipment #printtofinish #presentationsolutions