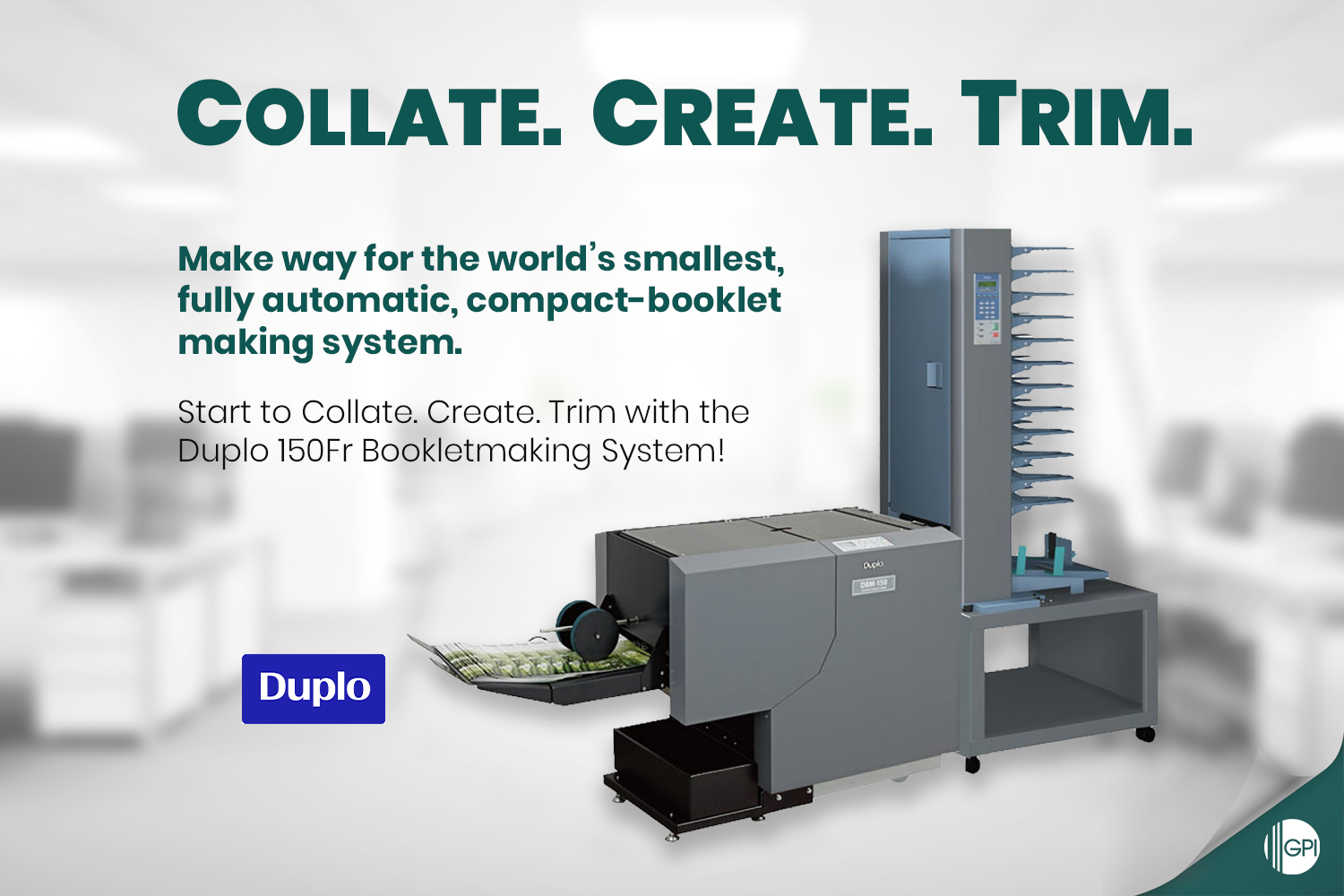 COLLATE. CREATE. TRIM. Make Way For The DUPLO 150Fr Bookletmaking System!
Make way for the world's smallest, fully automatic, compact-booklet making system. 
Whether you are having a short-run booklet production or doing a larger scale assembly, this Duplo trio is a masterclass from collating to booklet-making to trimming. 
COLLATE
Superb collating like nothing else. The DFC 120 boasts of its 12 bins that gives you reliable feeding and accurate stacking that are high-speed and easy-to-use.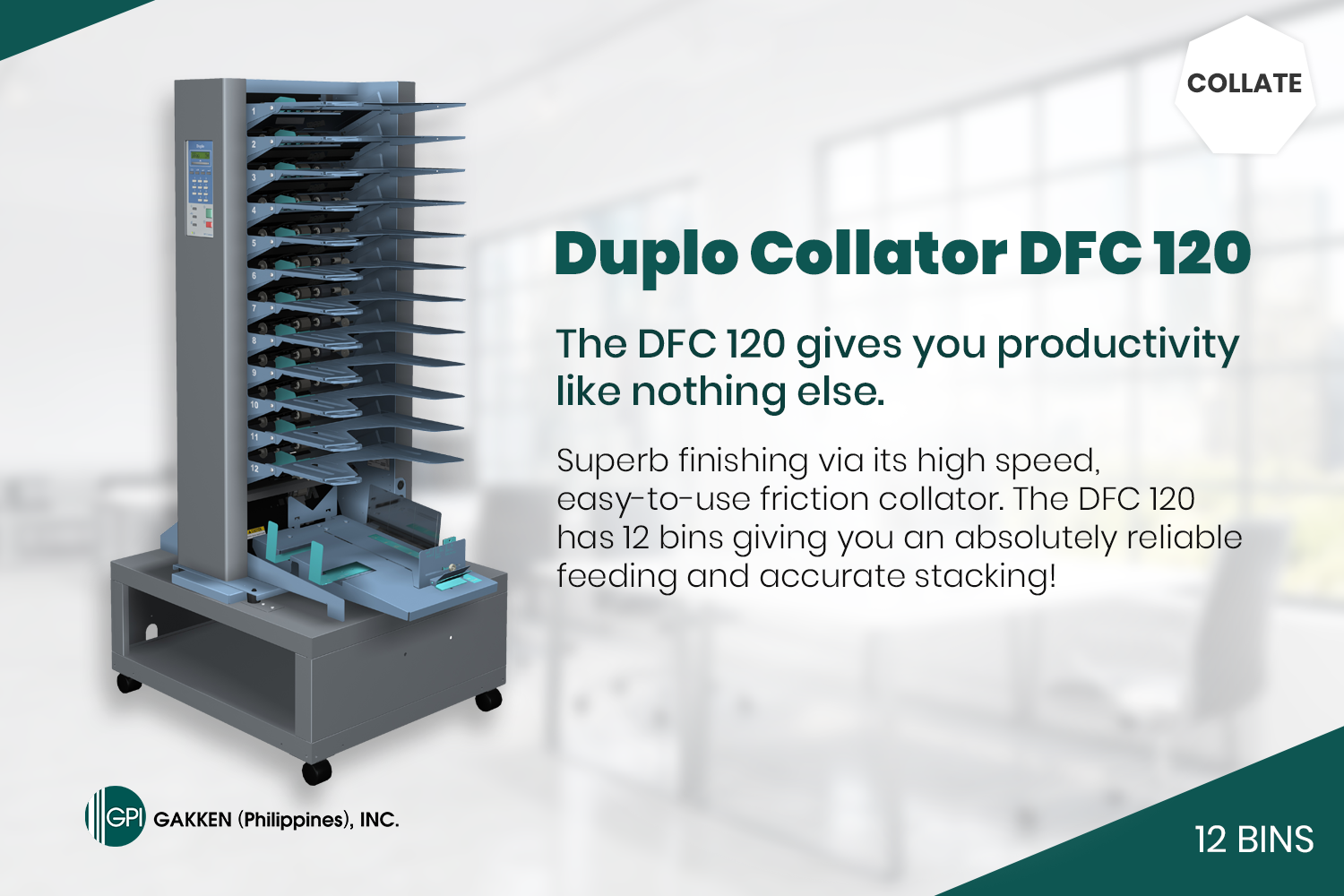 CREATE
The Duplo DBM-150 is capable of standalone/hand-fed operation that offers neat stacking and can produce a whopping 2,400 booklets per hour!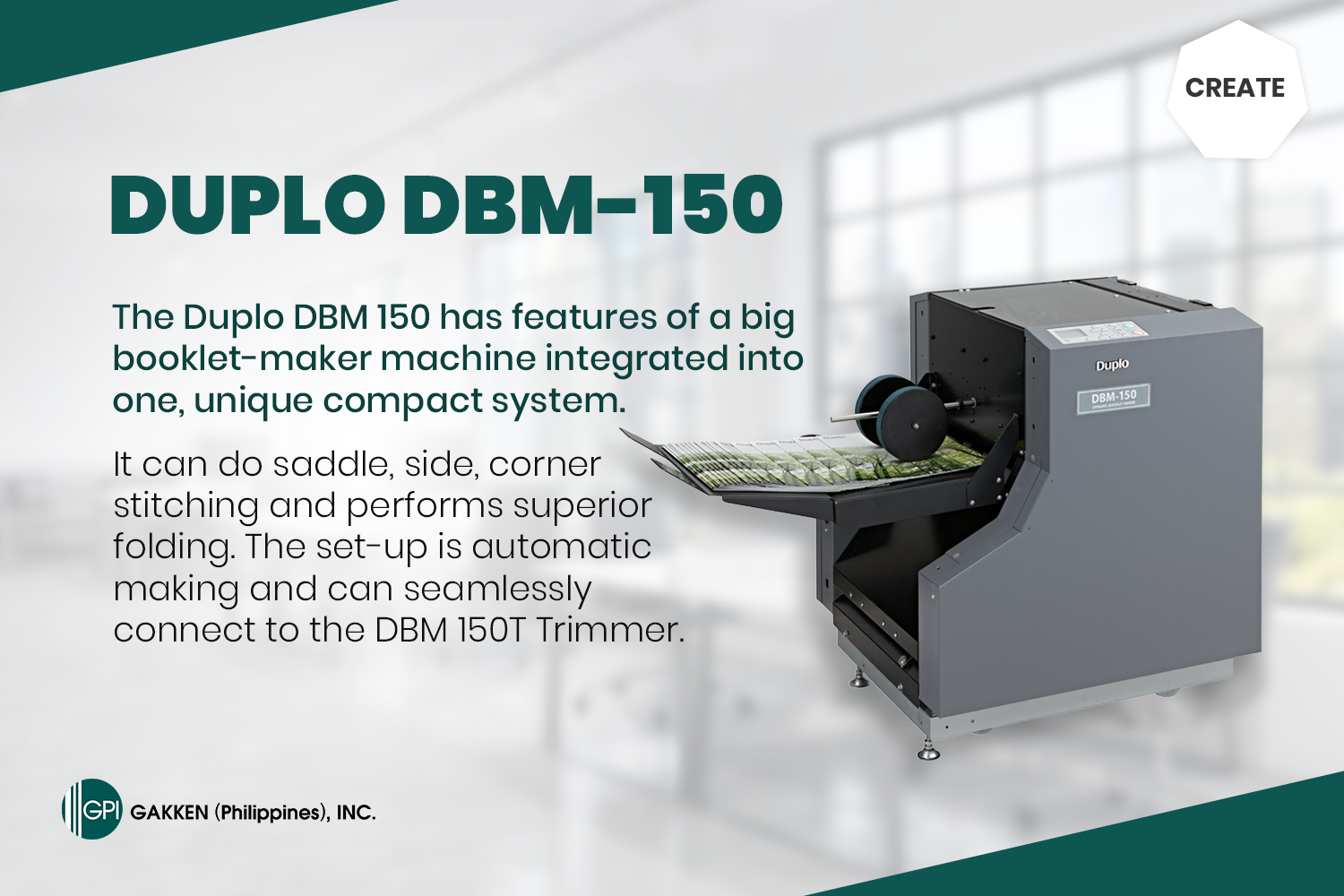 CUT.
The DBM-150T is specifically designed to connect to the DBM-150 Bookletmaker.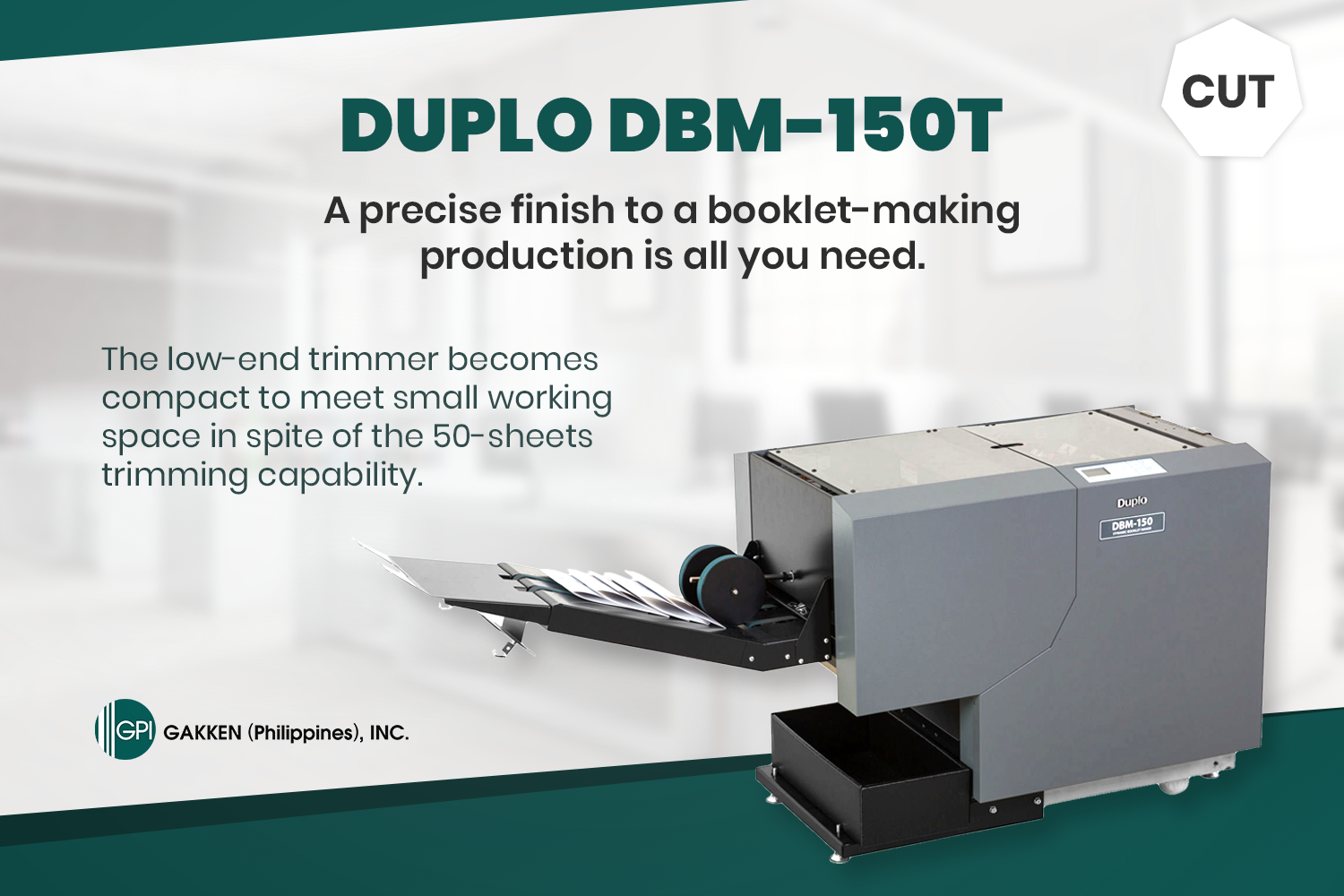 Duplo 150Fr Bookletmaking System Available At GAKKEN (Philippines), INC. 
For more information about our products and services, visit our branches at:
– San Juan, Metro Manila
– Pangasinan
– Bicol
– Cebu
– Davao
(02) 7748-8334
(02) 8721-2366
0977-1908426
gpimarketing@gakkenphil.com
https://www.instagram.com/gakkenphilippines
https://www.gakkenphil.com/
https://www.youtube.com/user/GAKKENPhilippines
https://www.linkedin.com/company/gakkenphilippines
#gakkenph #gakkenphilippines #gpi #printers #businessprinting #printingequipment #printtofinish #presentationsolutions