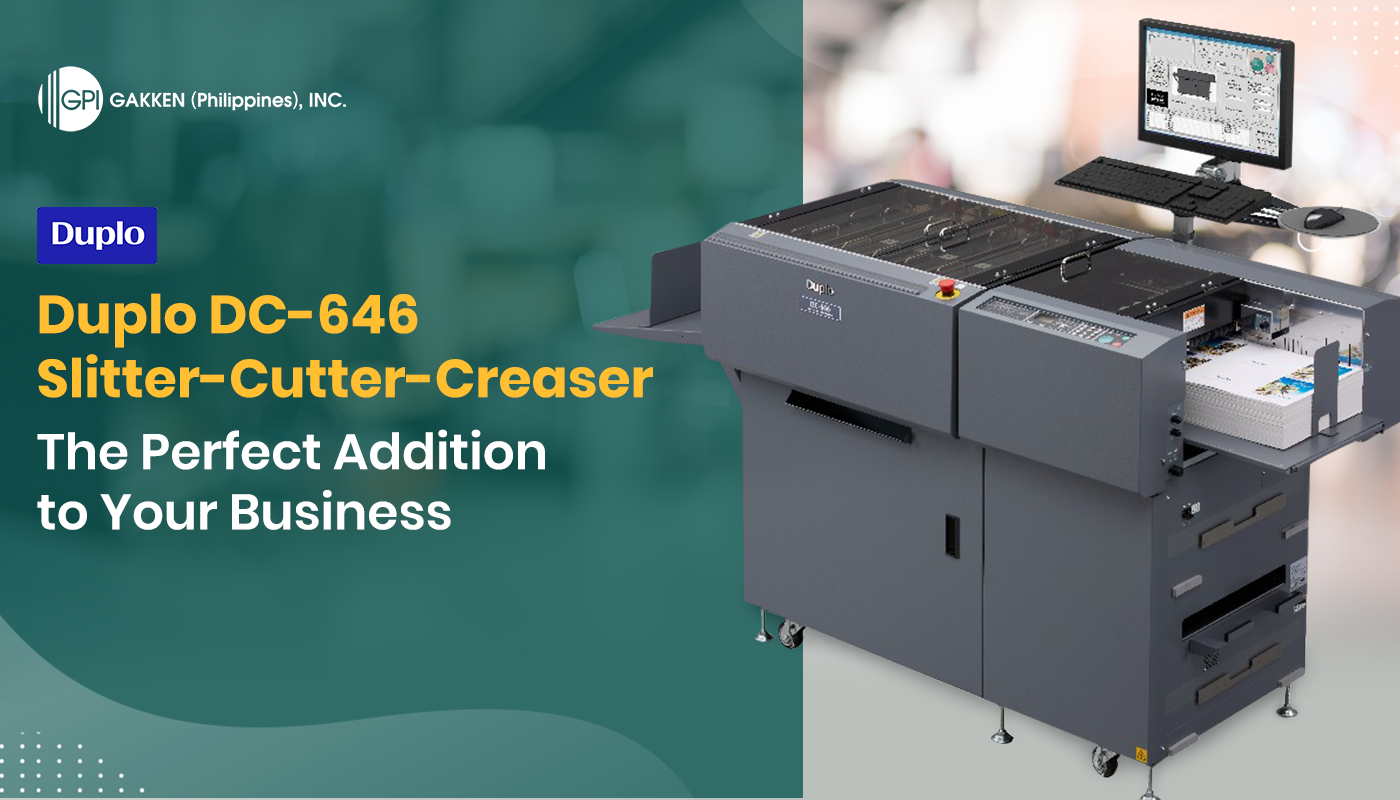 Duplo DC-646: The Perfect Addition to Your Business
Time is of the essence these days and, when it comes to work productivity, every second counts — especially when it comes to volume printing!
It's time to get rid of the idea that we need multiple machines just to quickly accomplish specific tasks. We know that there's nothing more satisfactory than investing in a single post-press machine that can reliably and quickly execute multiple activities at once. Not to mention, being a great space saver in the workplace!
Therefore, allow us to introduce Duplo's DC-646 Slitter-Cutter-Creaser — a high-end, fully automated finishing equipment perfect for short to mid-volume print output!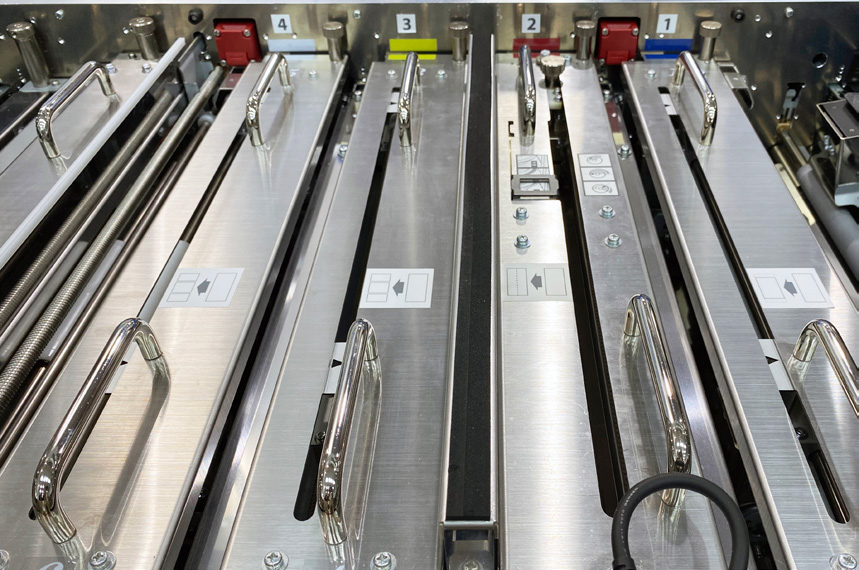 When hooked into a PC, a simple set-up is all it takes to get things conveniently going with its PC Controller Software. First and foremost, this allows the user to operate the machine straight from their computer which is a very convenient advantage especially now that we're avoiding crowded areas. This also allows the quick production of commonly printed requirements through saved template files all while making sure its margins and gutters are correctly maintained. Not to mention, the PC Controller offers an amazing 250 job memory and a handy template library where users can easily edit and save templates for immediate printing.
Going to the Duplo DC-646 itself, designed with several advanced capabilities, it's ultimate feature is its ability to deliver multiple finishing processes such as slitting, creasing, cutting, and perforation in a single pass. Specifically, it can handle up to 8 slits, 20 creases, and 25 cuts as well as perforation (capable of creating custom T-shape and L-shape perforations), micro-perforation, and slit-scoring all depending on the output required. Thanks to its replaceable modules, users can also customize the machine based on their daily needs. These modules are color-coded making them easy to differentiate and to correctly install.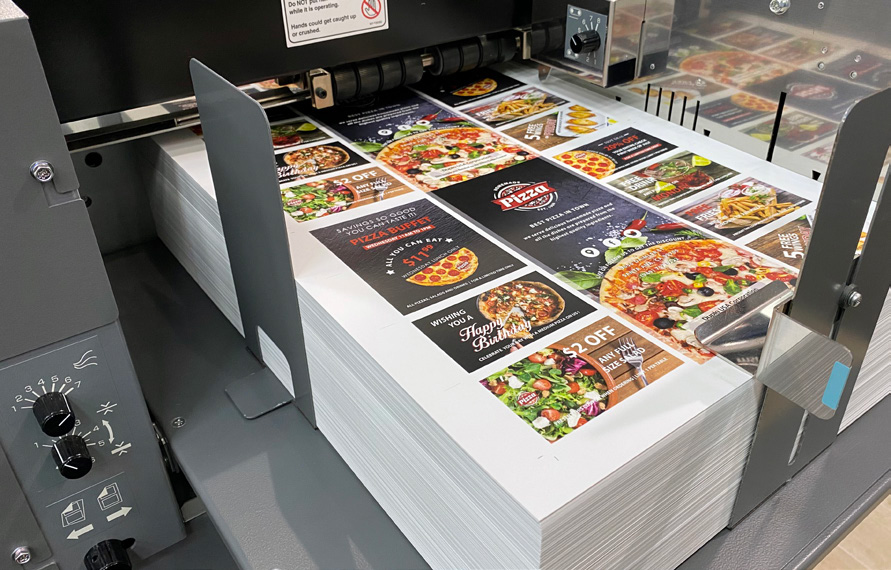 The versatile finisher has an amazing speed of 30 ppm with a large feeding capacity of up to 100mm for paper sizes of 8.26" x 8.26" to 14.56" x 26.37". Users can definitely experience an increased output delivery when it comes to their daily production requirement! It's also equipped with a side air kit and an air knife — the latter provides additional air flow to the sheet stack and reduces static on them for improved paper feeding. Additionally, it has an ultrasonic double-feed detection to avoid unmarked outputs or even any paper jamming from happening in the long run.
Apart from multiple finishes in a single and speedy pass, the DC-646 ensures incredible accuracy and precision so you won't have to worry about inconsistencies when it comes to the results. In fact, what you're really paying for is this very accuracy owing to its convenient CCD Scanner. This enables the machine to adjust accordingly based on the print output scanned through the barcode reader and registration marks. It really is an ideal finisher especially for the everyday creation of business cards, greeting cards, postcards, tickets, coupons, book covers, and more!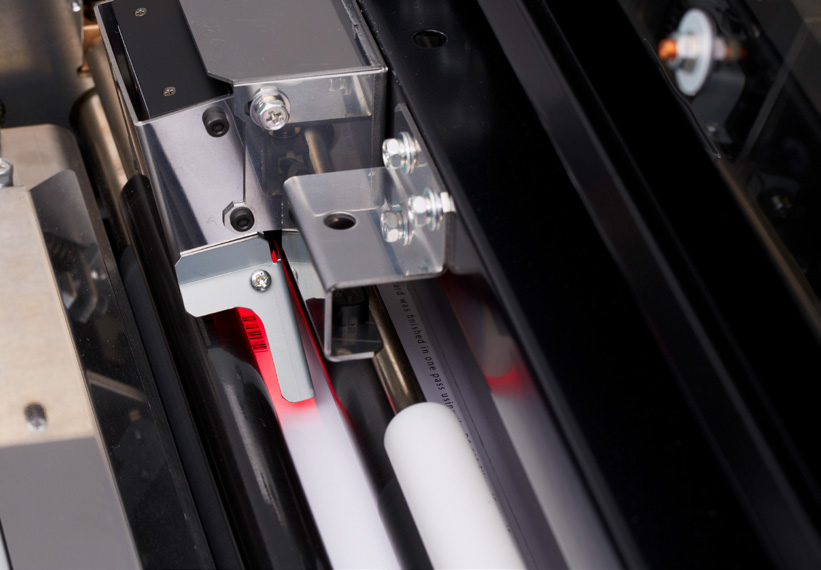 To summarize, what makes the DC-646 the perfect addition for your business is its capability to do accurate, precise, and versatile volume printing finishes from slitting, cutting, creasing, and perforating all in one, quick go while maintaining a beautiful, professional quality in every output delivered. Not only do you get to save time and cost when it comes to both your printed requirements and printing investments but you also get to increase work productivity the convenient and smarter way!
Inquire now and experience the foundation for smarter finishing!
GAKKEN (Philippines), Inc. is an Exclusive Distributor of the Duplo DC-646. You can reach out to us through our hotline: (0905) 434-0623 or by sending us a message at our official Facebook page: www.facebook.com/gakkenphilippines/.