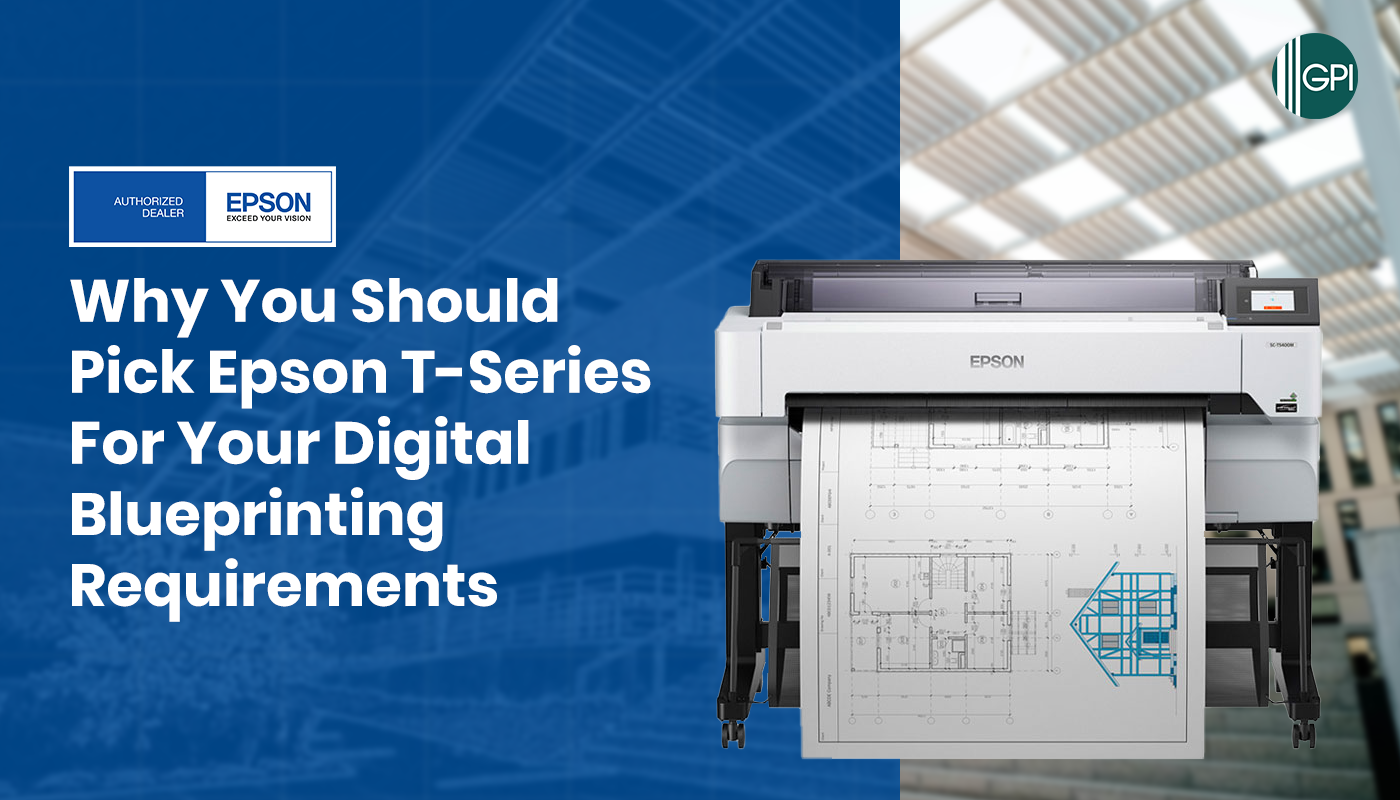 Why You Should Pick Epson T-Series for Your Digital Blueprinting Requirements
When it comes to digital blueprints, every single detail matters. Which is why these blueprints are known to be extremely-detailed in order for them to provide all that you need to know when it comes to the project at hand and, therefore, allow you to efficiently deliver the best solutions for successful results. This is also why it's critical that digital blueprints are printed with the utmost quality, accuracy, and precision as they tend to hold the entire goals, objectives and, as mentioned, details of a project. 
In comparison to conventional (ammonia-based) blueprinting, digital blueprinting is time-efficient, cost-efficient, and safer due to a number of reasons.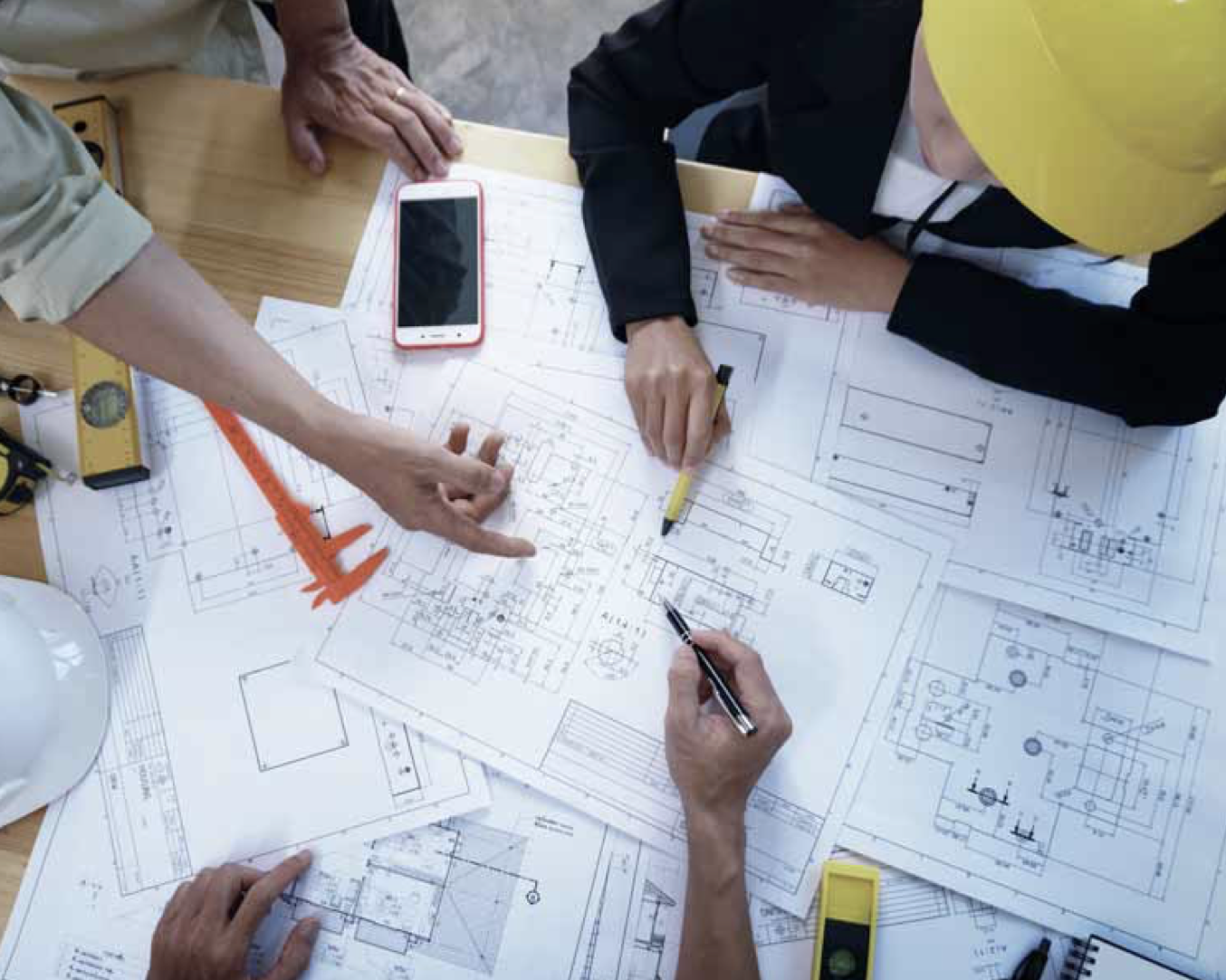 They're time and cost-efficient as they already optimize all the work that needs to be done down to a single blueprint. This decreases the need for revisions and speeds up the process towards a project's completion as compared to the more error-prone, paper-based blueprinting process. Digital blueprinting also makes it easier to efficiently share the blueprint via the internet and it can be printed immediately once downloaded. Plus, it's capable of providing this superior quality that just can't be duplicated using the conventional way and it's ammonia-free which makes this process a whole lot safer to one's health and the environment! 
Meanwhile, conventional blueprinting is a lengthier process just to create one blueprint out of the several needed. It uses a photosensitive ferric compound (ammonium ferric citrate + potassium ferricyanide) in which paper is submerged into before being dried out in the sun with the original drawing on top of it for the image reproduction to happen. The problems are that minor distortions can occur as the liquid dries, it's more difficult to revise, plus it poses health and environmental hazards. Inhaling ammonium ferric citrate, especially in the long-run, can cause lung, throat, skin, and eye irritations. And, when exposed to our atmosphere, it can combine with harmful air pollutants that can travel for miles.
Simply put, digital blueprinting and its blueprints are definitely vital tools for any business who wishes to translate project information into a much more comprehensible and workable state as well as improve their overall workflow, deliver successful results faster, and promote a much healthier environment.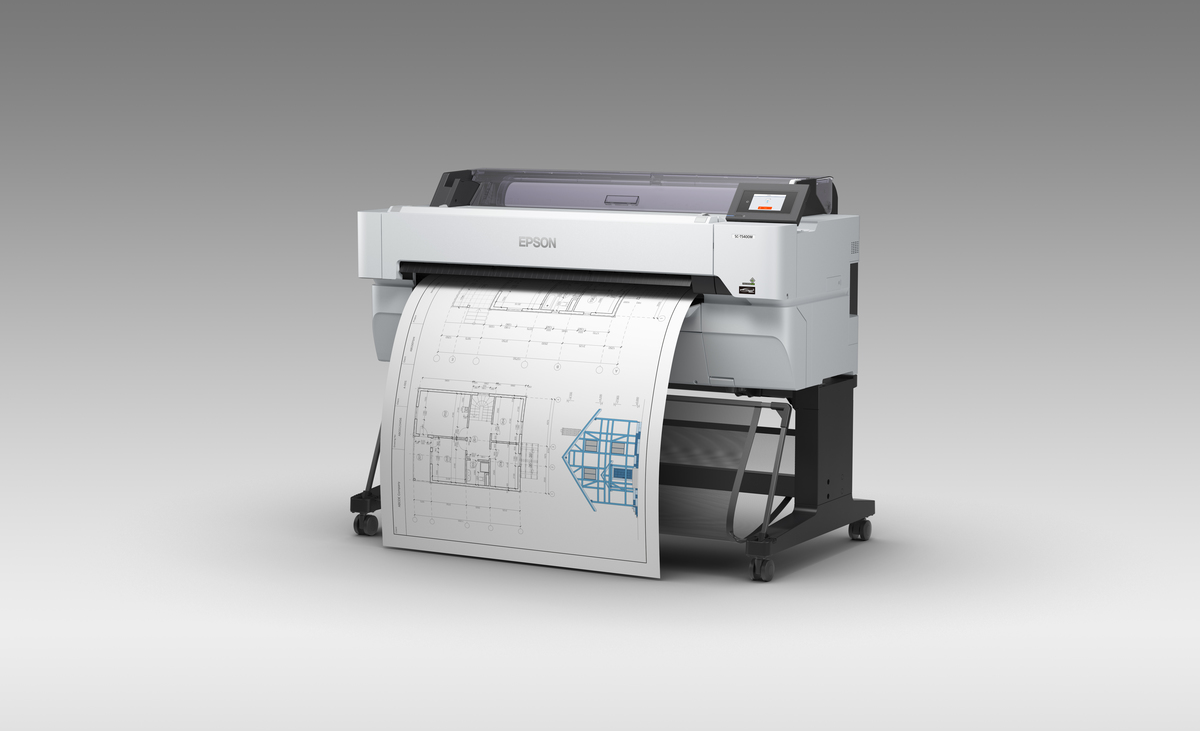 Another vital tool for any business who wishes to achieve these kinds of digital blueprints are our Epson SureColor T-Series CAD Printers! These series of printers are capable of delivering precise technical line digital blueprints, drawings, and even short-term signages owing to their core technologies which were specially developed by Epson!
Two of these groundbreaking core technologies which we will highlight are their PrecisionCore™ printhead and UltraChrome XD2 pigment ink.
First and foremost, the PrecisionCore™ printhead allows for ultra-fast print speeds without compromising quality. In fact, it can actually carry out a more exceptional quality of printed outputs in comparison to conventional piezo printheads! This printhead is capable of delivering A1 printouts in just 22 seconds, based on the SC-T5430 model, which is the fastest among all Epson T-series printers. Plus, it also has the ability to deliver precise drops of ink at a rate of up to 50,000 times a second per nozzle and as small as 1.5 picoliters all while maintaining the superior quality of its prints!
Going deeper within the PrecisionCore™, it's actually designed with Epson's next generation thin-film piezo (TFP) heatless technology which guarantees printhead longevity for reliable long-term operations perfect for any business. This micro TFP print chip is the ultimate reason as to why this very printhead is capable of producing high-quality outputs with accuracy, precision, and print speeds like no other!
Next, we have the UltraChrome XD2 pigment ink which is ammonia-free and guarantees better durability especially in harsh weather conditions as compared to standard dye-inks. Now, what's meant by durability is that this ink provides long-lasting results, whether printed on paper, industrial labels, or even garments, which won't easily fade and are water-resistant! Plus, it has less bleed-throughs when it comes to the final output so you can definitely expect beautifully vibrant and crisp printouts down to the tiniest of details.
Additionally, the pigment ink's improved formulation works very well on plain paper and tracing paper. When used with our T-Series printing machines, this ink can definitely work wonders in delivering accurate and sharp line printings that are suitable for vector images or luster data.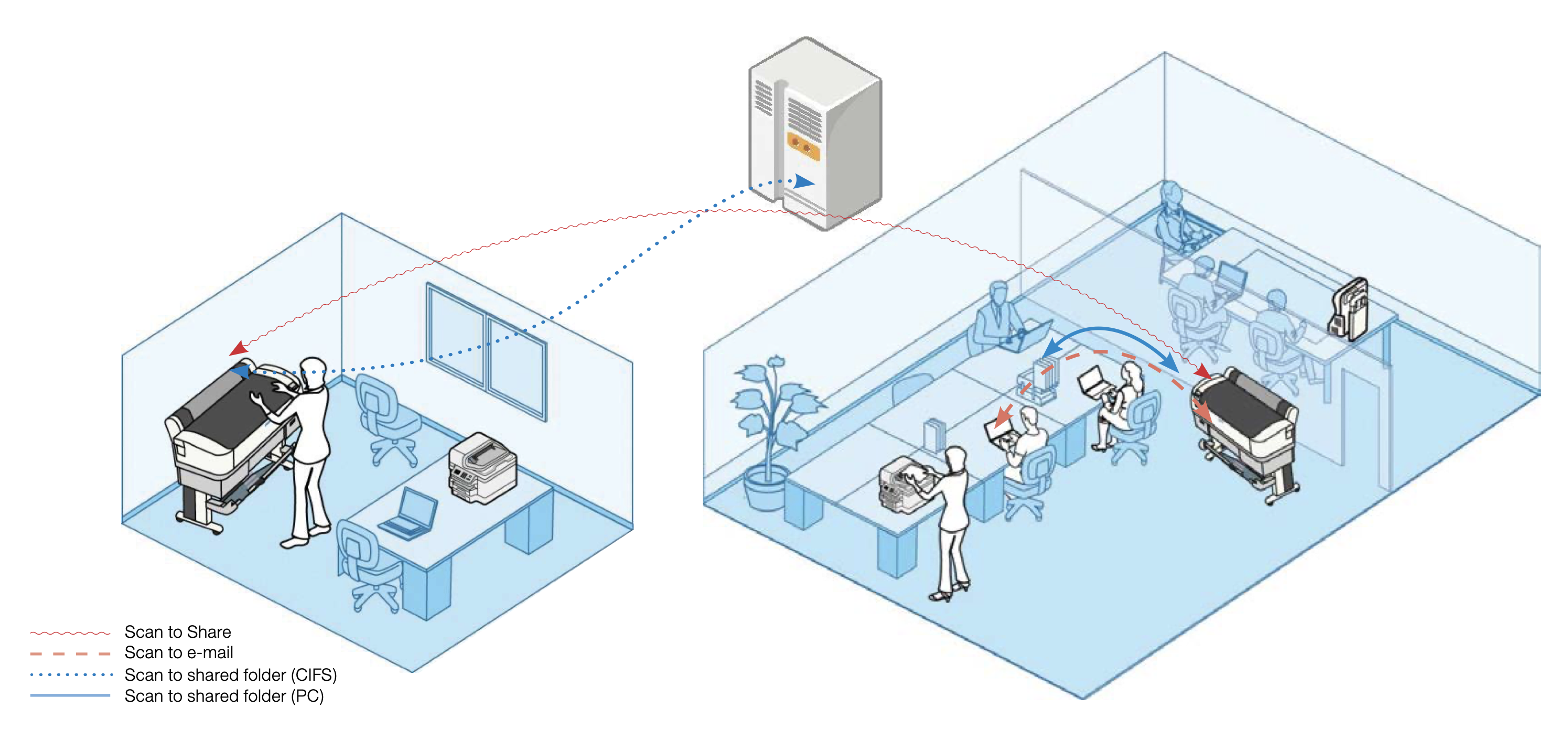 Epson's T-Series printers also come with built-in wireless connectivity that allows anyone to easily print the blueprints and other documents they need from anywhere in the office. Be able to achieve your printing requirements right from your workspace with just a click of a button! This feature is very handy especially nowadays where we're all looking for better ways to simply stick to our designated workspace and avoid crowding at certain areas like where the printer is located.
Finally, we can't forget about Mother Earth! These large format, user-friendly printers are actually quite compact with regards to their physical design which makes them great space-savers and allows them to leave only a small carbon footprint for that environmentally-friendly touch.
Now, here are the specific models of our Epson T-Series Printers!
For 24" size paper width:
Epson SureColor SC-T3130

Epson SureColor SC-T3130N

Epson SureColor SC-T3130X

Epson SureColor SC-T3430 (2019 Red Dot Award winner for "Best of the Best")
For 36" size paper width:
Epson SureColor SC-T5130

Epson SureColor SC-T5430 (2019 Red Dot Award winner for "Best of the Best")

Epson SureColor SC-T5430M (with Built-in 36" Scanner)
Each of these models have been designed with these specifications:
Advanced PrecisionCore™ printhead

Impeccable print quality thanks to UltraChrome XD2 ink

Capable of printing accurate line placements

Seamless Scan to Print (for SC-T5430M)

Outstanding speeds and amazing print resolutions

Compact, user-friendly body

Built-in wireless connectivity

Ideal for blueprints, line drawings, graphics, and posters
Should you wish to print out the highest quality of digital blueprints then make sure to invest in our SureColor T-Series Large Format Printers! Rest-assured, you'll get to experience a much smoother and faster workflow, thanks to their PrecisionCore™ printheads which also guarantee accurate and precisely-detailed printed outputs! Not to mention, their safe UltraChrome XD2 pigment ink delivers vibrant colors that are fast-drying with minimum bleeding and an enhanced durability against damages caused by moisture exposure or even scratches!
Contact us today and get to know more about each of our T-Series printers!
GAKKEN (Philippines), Inc. is an Authorized Dealer and Service Provider of the Epson SureColor T-Series Large Format Printers in the Philippines. To inquire, call us at our hotline: (0905) 434-0623 or send us a direct message at our official Facebook page: www.facebook.com/gakkenphilippines/.