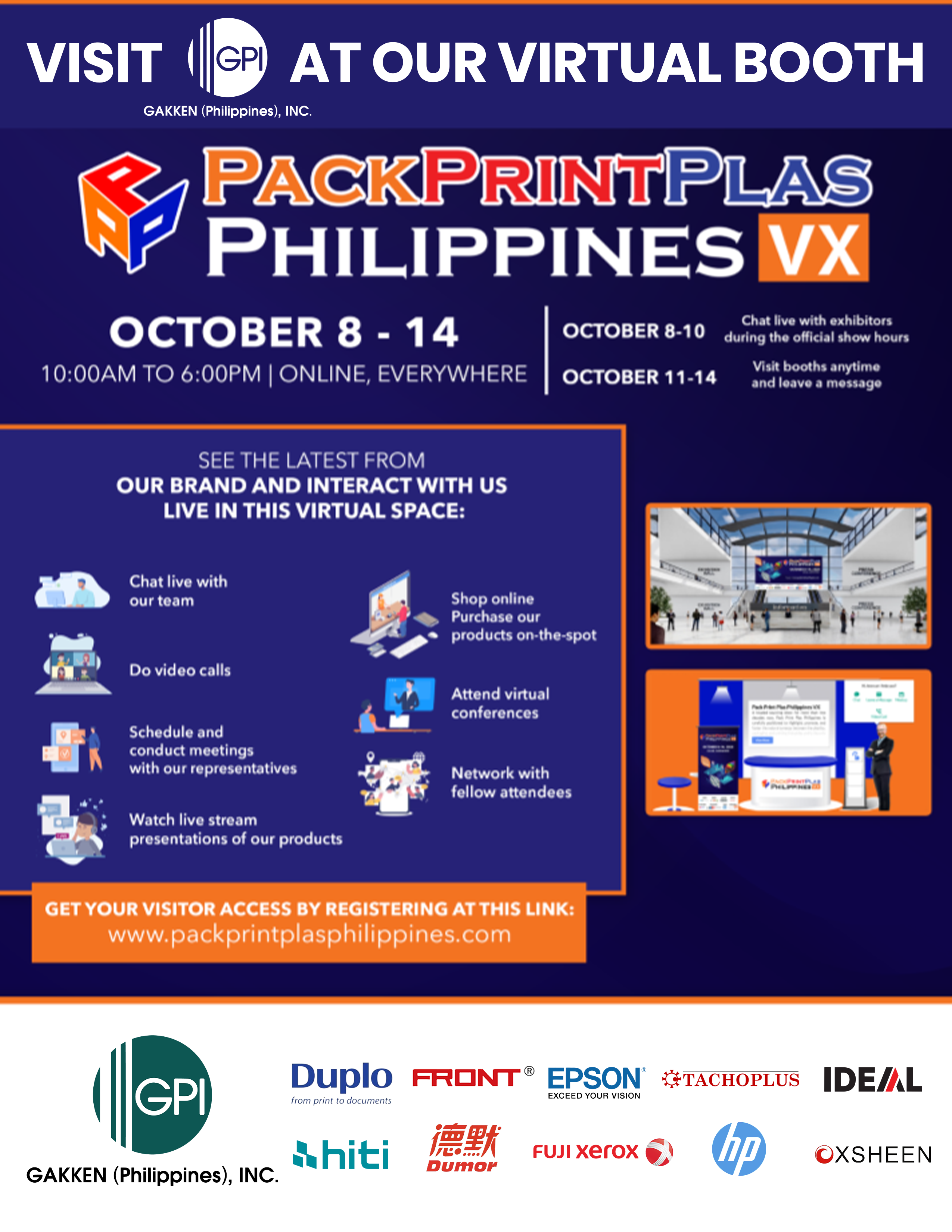 GPI Participates In Pack Print Plas Philippines VX 2020 – The First Ever Virtual Exhibit In The Country!
GAKKEN (Philippines), INC. will participate in the Pack Print Plas Philipppines VX 2020, the FIRST-EVER virtual trade show for emerging technologies in the packaging, printing and plastic industry.
As we are dealing with the COVID-19 Pandemic, Globalink has innovated a new way to do exhibits – online! We are excited to announce we will have two booths to showcase our products.
Visit us in our booth from October 8-14, at 10am – 6pm, and get your chance to avail our exciting sales promos. Raffle prizes also await our lucky visitors!
Register now at www.packprintplasphilippines.com. See you there!
#packprintplasphilippines #virtualexhibit #gakkenphilippines #printing #finishing