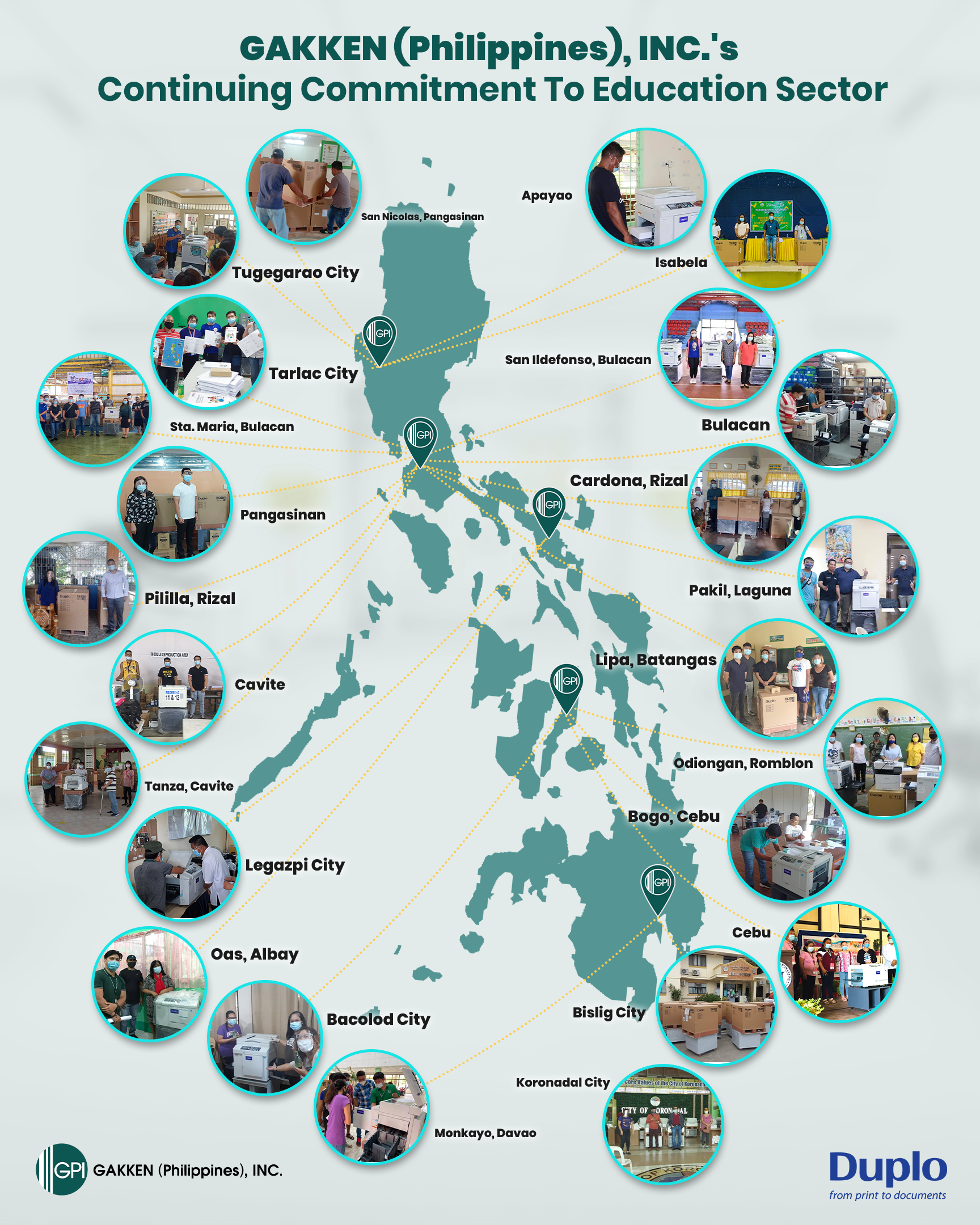 GAKKEN (Philippines), INC., Continuing Commitment To Education Sector
2020 is a year we continue to face a lot of challenges.
Our patience, our values and our goals remain tested. At GAKKEN (Philippines), INC., we also have our fair share of them. But that does not stop us from providing unwavering service to our clients. Just this quarter alone, we have successfully delivered and installed multiple Duplo units to various DepEd offices nationwide. Thank you to all our partners and clients!
As we move forward with hope and fervor, we face on everything headstrong.
We continue to be your printing solutions partner as we proudly have for over 25 years.