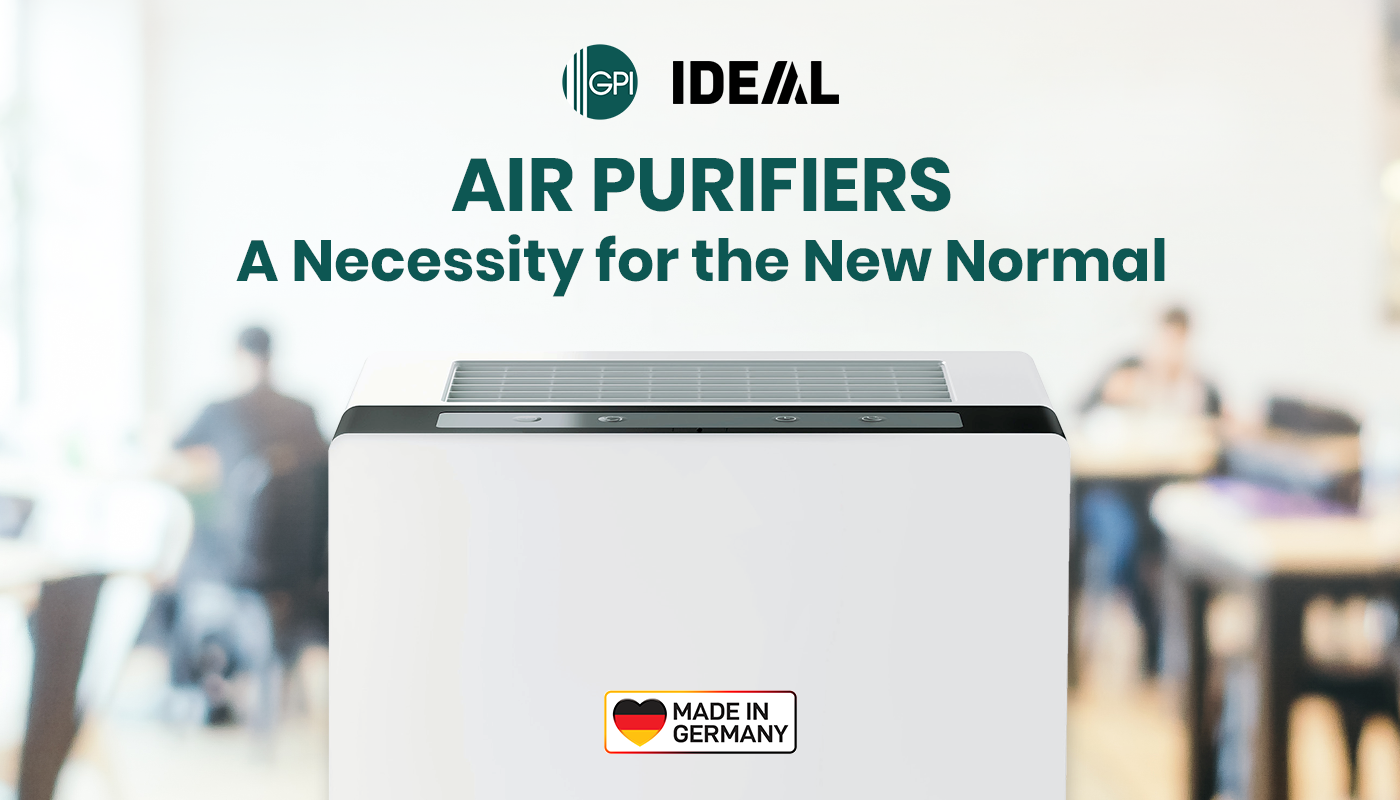 IDEAL Air Purifiers: A Necessity for the New Normal
With the detection of the new COVID-19 variant, the entire world is preparing to take all the necessary precautions they can to keep their businesses afloat and running, while also keeping their employees, customers, and families safe. One of the smartest — and, surprisingly, simplest — decisions any establishment can make is investing in a high-grade air purifier.
What exactly do air purifiers do?
To put it simply: air purifiers essentially work to sanitize and purify the air, ridding it of impurities and pollutants such as, allergens, toxins, and even airborne viruses and bacteria.
Air purifiers are not to be confused with essential oil diffusers and humidifiers. While both diffusers and humidifiers add particles to indoor air, air purifiers clean the air of these miniscule particles. Air purifiers also have more benefits than your typical filters. While filters only remove particles, purifiers sanitize them as well. In which case, air purifiers typically consist of five to six filter layers and a fan that sucks in and circulates air.
While air purifiers are typically known for alleviating symptoms of allergies and asthma, they've become increasingly popular during the pandemic. Since there is growing evidence that COVID-19 infection can occur from airborne exposure to the virus, many have taken extra precautions by investing in only the best air purifiers available in the market.
Air purifiers against Covid-19
Air purifiers have become a commodity for both public and private establishments, in addition to being a necessity in many homes, during the pandemic.
According to Tim Peglow — Assistant Vice President of Patient Care and Patient Facilities of the MD Anderson Cancer Center — "Air purifiers can provide an additional layer of protection from the virus." Especially in the case of someone in a home contracting COVID-19 or needing to quarantine, it might make sense to install an air purifier in their room with the door closed to protect caregivers, as well as the rest of the household, from possible exposure.
Air purifiers are definitely something to consider in a household that has an extremely high risk of contracting the virus. However, public and private establishments, where people from all walks of life, and varying degrees of health, come and go, air purifiers are a must at this point.
Why invest in ideal air purifiers?
IDEAL air purifiers have become essential in business establishments that have reopened and are continuing operations in the new normal. Thanks to IDEAL air purifiers, the air quality has improved immensely and noticeably, creating an environment that is safe and free from pollutants, with air that is clean and breathable. This is all thanks to their use of special technologies, including their patented HEPA filters.
The IDEAL air purifiers have been officially certified as allergy-friendly products by the European Centre for Allergy Foundation, stamped with the ECARF Seal.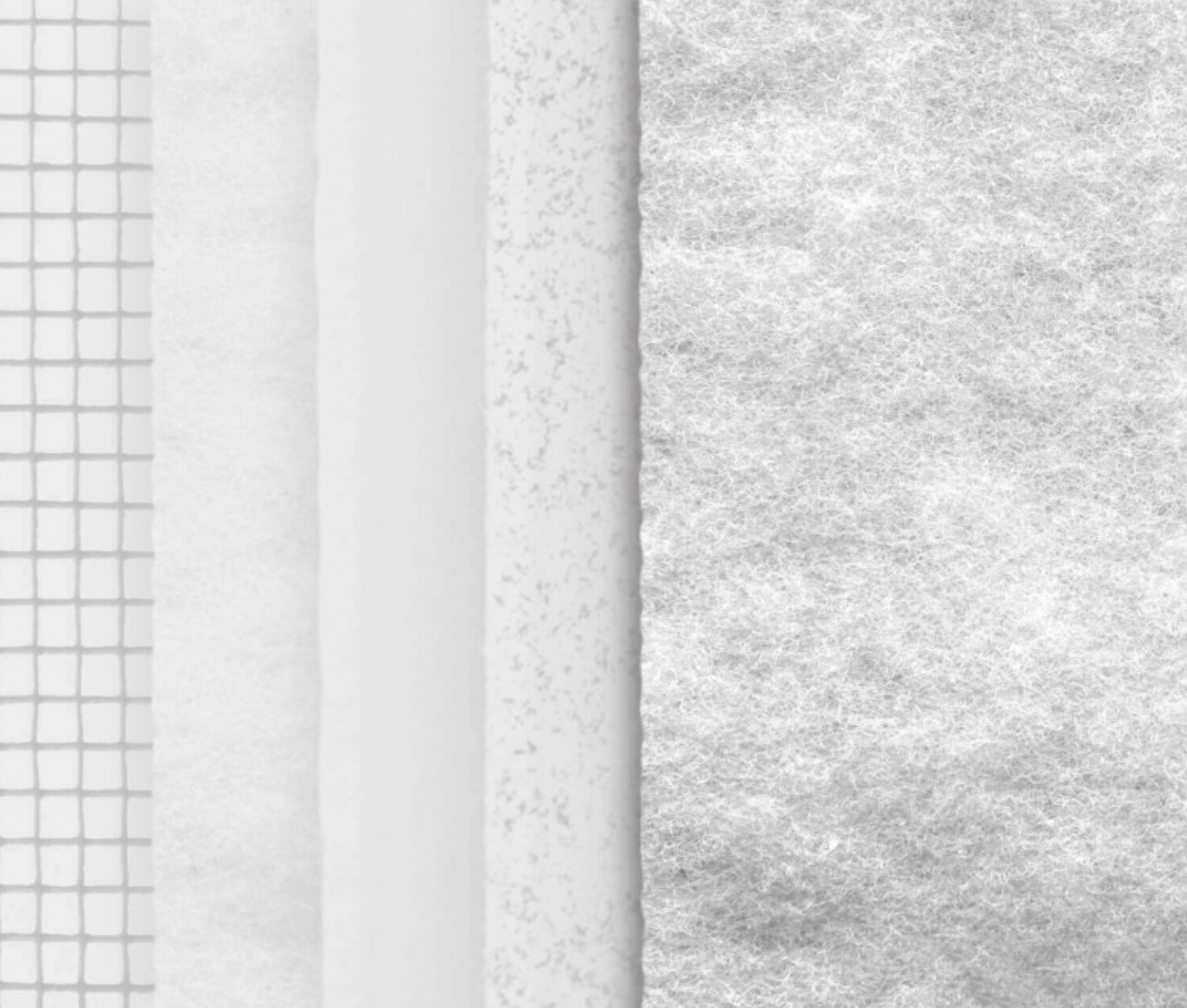 What exactly are HEPA filters?
What's so special about IDEAL's HEPA filters? Firstly, this filter technology was developed specifically by IDEAL. No other air purifiers offer the same six filter mechanisms that can clean indoor air in an especially efficient and effective manner.
IDEAL's HEPA filters remove pollutants, and everything that is detrimental, from indoor air via their multi-stage filter technology. These include respirable and ultra-fine nanoparticles that can cause illnesses, including various viruses and bacteria, making IDEAL's air purifiers a timely and necessary technology for various establishments that are adapting to the new normal.
Again, aside from removing extremely coarse dust, IDEAL air purifiers protect you from particulate matter, pathogens, and allergens by removing almost 100% of all respirable and ultra-fine particles from indoor air. The anti-microbial equipment keeps the air hygienic and clean, and the washable filters extend the life cycle of the HEPA filter.
According to Linsey Marr, an environmental engineer and professor at Virginia Tech, HEPA filters are certified to capture 99.97% of particles that are precisely 0.3 micron in diameter. The novel coronavirus is 0.125 microns, but the droplets it travels in (when people cough, talk, or breathe) are larger at around 1 micron — a size easily captured by HEPA filters.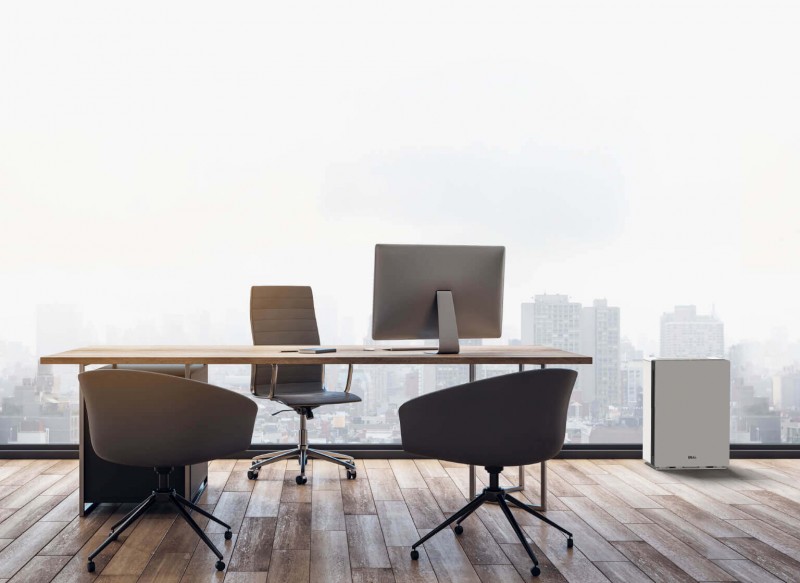 More about the IDEAL AP60 PRO air purifier
The IDEAL AP60 PRO is built with sophisticated sensor technology that can detect miniscule particles, right down to ultra-fine dust as well as pollen, volatile organic compounds, various odors, and, more importantly, different viruses and bacteria.
The IDEAL AP60 PRO is especially designed with this optimal combination to deliver extremely high airflow rates and impressive cleaning performance. The unit's long-life filter ensures low-service costs and maintenance work considering the filter need only be replaced approximately every 12 months, even if the unit is in continuous use.
Its super-silent and low-vibration qualities make the IDEAL AP60 PRO stand out among other air purifiers, making this the best choice for all kinds of establishments — including offices and conference rooms, hotels, classrooms, restaurants, gyms, and even your own homes.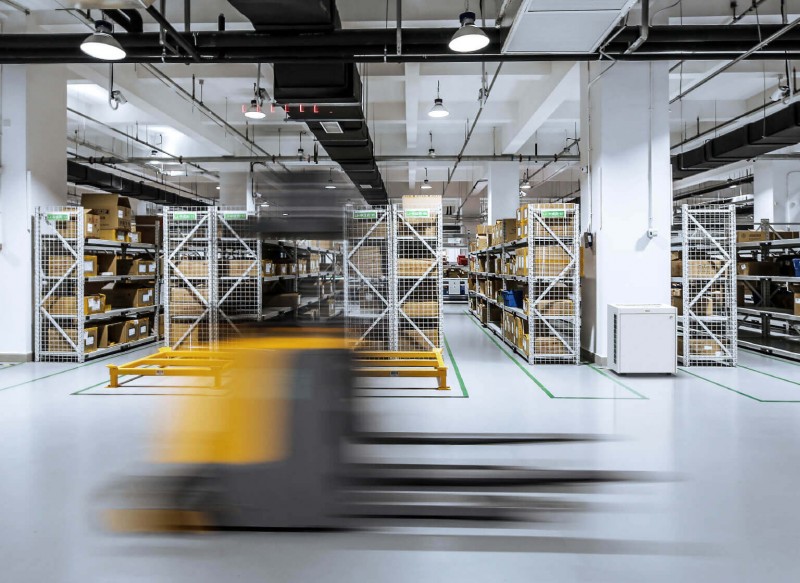 More about the IDEAL AP140 PRO air purifier
Especially designed for industrial application such as production halls, warehouses, logistics centers, and print shops, the IDEAL AP140 PRO removes pollutants, including pollen and airborne allergens, as well as impurities and pathogens such as viruses and bacteria, using a multi-stage filtration technology. This model offers the option of a modular active carbon filter inlay which neutralizes gaseous pollutants and odors at high loads.
The IDEAL AP140 PRO practices energy-efficiency with its ultra quiet-running motors and long-lasting 360-degree smart filter. Like the IDEAL AP60 PRO, the IDEAL AP140 PRO's filter need only be replaced approximately every 12 months, despite continuous use. 
With the use of high-grade materials, the IDEAL AP140 PRO proves its excellent performance while being surprisingly quiet thanks to the optimum interplay between the unit's components and flow-optimized layout. However, unlike the IDEAL AP60 PRO, the IDEAL AP140 PRO works effectively even in larger rooms up to 170sqm in size.
Take your establishment's safety to a whole new level. Purchase your own IDEAL AP60 PRO Air Purifier or IDEAL AP140 PRO Air Purifier from GAKKEN (Philippines), INC.