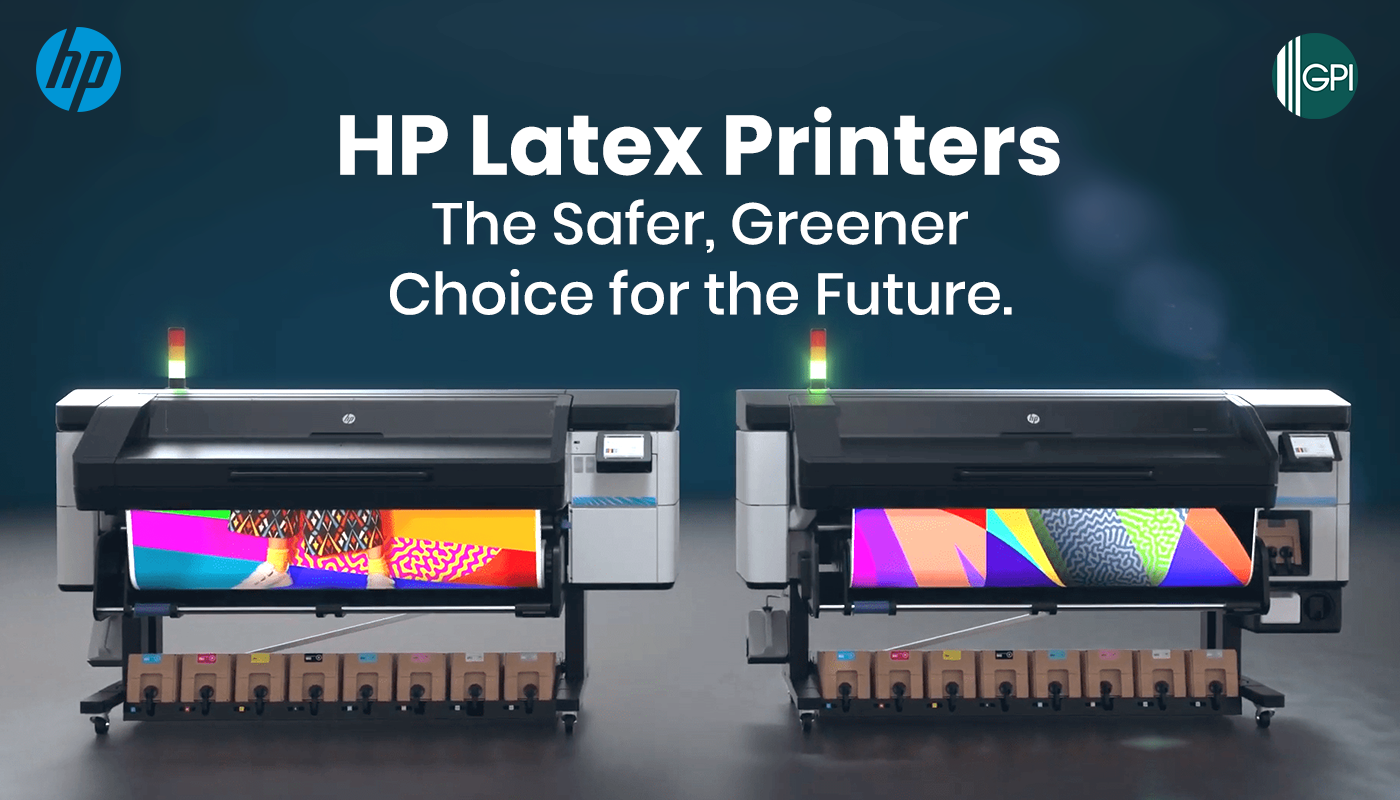 HP Latex Printers: The Safer, Greener Choice for the Future
Modern businesses need modern solutions.
Although it's vital to preserve certain traditions, when it comes to printing technology the more advanced it is then the better. This is because their technological advancements don't just solely look into speeding up work productivity and enhancing output quality anymore. They've also begun taking into consideration the people's health as well as the environment.
With the on-going pandemic, the saying of "health is wealth" has never been taken so deeply into heart by the people until now. Everyone is making sure to incorporate healthier things in their lives from the food they eat down to the daily activities they do more than ever before. And, while there may not be any quick resolution to fully heal Mother Earth's damages, we can do our best to prevent any more from occurring by changing as many possible aspects in our lives towards a greener future.
In this case, businesses can look into equipping themselves with HP Latex printers in order to reduce health and environmental hazards plus maintain or even get better quality outputs for their business needs! 

What makes HP Latex printers so great are their fast printing speeds of up to 36 m²/hr (388 ft²/hr) for up to 1.63m (64 in) roll width outputs without compromising their quality! This way, you can ensure getting the job done right on time alongside excellent results. These printers have also been designed with an automatic recirculation and printhead cleaning to reduce the overall maintenance required and smart front panels for easy, convenient management with a capacity to store up to 100 designs!
With the HP PrintOS, their own cloud-based technology, you can print from anywhere at any time which is perfect to prevent physical crowding where the printer is located and for those currently working-from-home. This, alongside the aforementioned features, makes HP Latex printers a worthwhile business investment. 
Although, the absolute cherry-on-top is the fact that they use water-based HP Latex inks! These inks, made using HP's innovative aqueous-dispersed polymer technology, are fast-drying, vivid, odorless, long-lasting, and eco-friendly with no hazardous materials contained within their formulations.
Back then, printers meant for larger outputs like signages and canvas used solvent, UV, and UV-gel inks. Even if the print qualities were beautiful, these inks pose a terrible risk to people's health especially when exposed for a long time. The nasty side-effects include skin irritations, allergies, asthma, emphysema, and bronchitis. They can also affect your central nervous system, damage internal organs like kidneys, and cause cancer especially with certain inks cured by UV.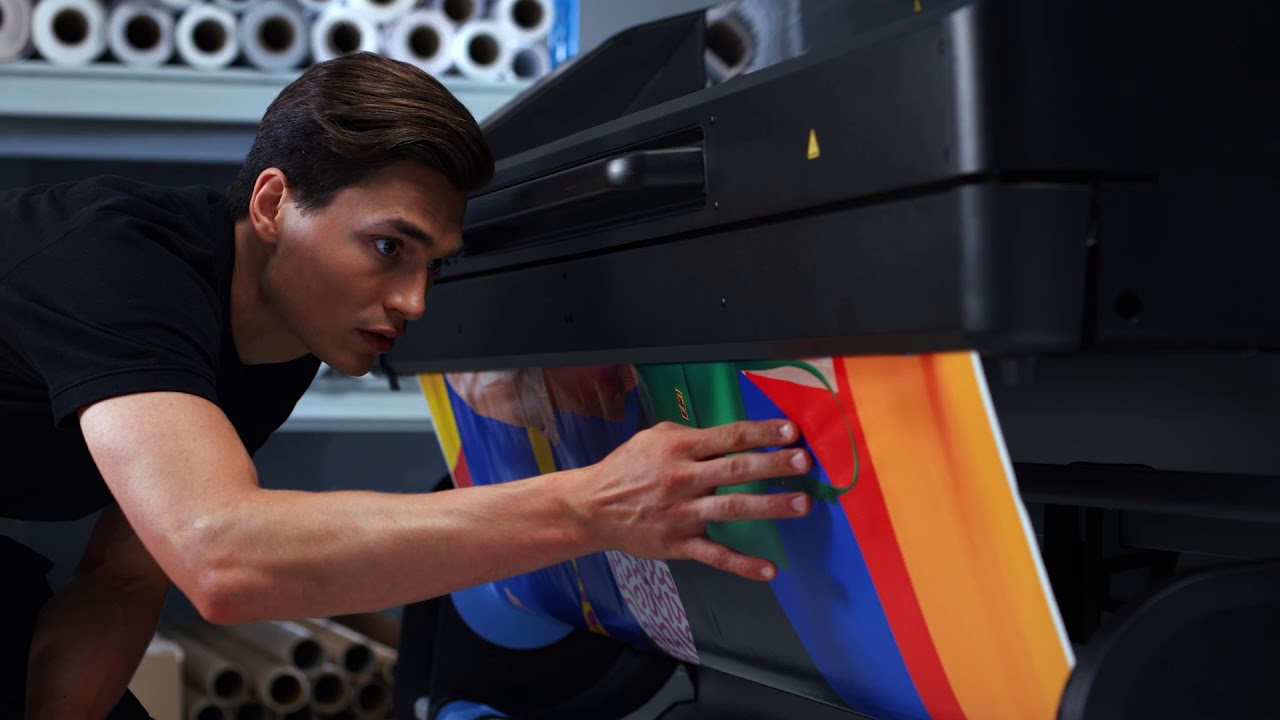 For the environment, solvent or UV-based inks pose a terrible risk as they contain volatile organic compounds (VOCs) and heavy metals which greatly contribute to the ozone's pollution once exposed into the atmosphere. Also, should outputs printed with these inks be discarded into landfills or elsewhere, they can lead to soil and water pollution.
Going back to HP's Latex inks, they've been specifically designed to avoid as many health and environmental hazards — they don't contain any VOCs, harmful metals, or hazardous chemicals. In fact, they're actually composed of about 66%-70% water with the rest being a wetting agent, a humectant, plus safe additives making them much safer to display at hospitals, schools, and other public areas as they won't be emitting any toxicity.
Since they contain mostly water, prints using these inks won't need any special handling or ventilation plus are non-flammable and non-combustible. You can also immediately handle the outputs once printed thanks to the inks' quick drying power making HP Latex printers both time and cost-effective as they provide a seamless workflow and increased printing production.
With HP Latex printers, businesses can quickly produce beautifully safe outputs with high-capacity colors and scratch-resistance that won't need any protective lamination and can last for a very long time. Additionally, they offer a wide range of applications from signages, canvas, textiles, vehicle wraps, decorative wallpapers, vinyls, films, papers, and more! 
Check out the official line-up and their specifications:
HP Latex 315 Print and Cut
High-speed, accurate printing and cutting

HP Signage Suite for easy design applications

Maximum 54-inch roll size

Uses HP Latex Inks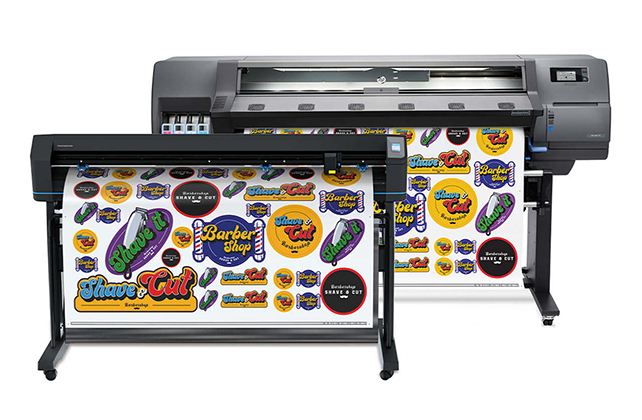 HP Latex 800 W Printer
Outdoor printing speeds of up to 36 m²/hr (388 ft²/hr)

Maximum 1.63 m (64 in) roll width    

Maximum 55 kg (121 lb) roll weight

3-liter cartridge using HP Latex Inks (with White Ink)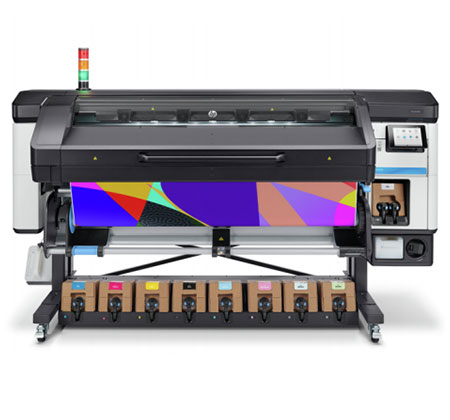 HP Latex 700 W Printer
Outdoor printing speeds of up to 31 m²/hr (334 ft²/hr)

Maximum 1.63 m (64 in) roll width    

Maximum 55 kg (121 lb) roll weight

1-liter cartridge using HP Latex Inks (with White Ink)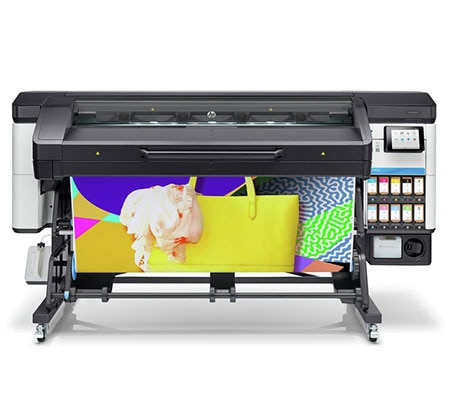 Contact us today to find out more about our HP Latex printers and get started on a healthier, greener way of printing!
GAKKEN (Philippines), Inc. is an Authorized Dealer and Service Provider of HP Latex printers in the Philippines. To inquire, call us at our hotline: (0905) 434-0623 or send us a direct message at our official Facebook page: www.facebook.com/gakkenphilippines/.