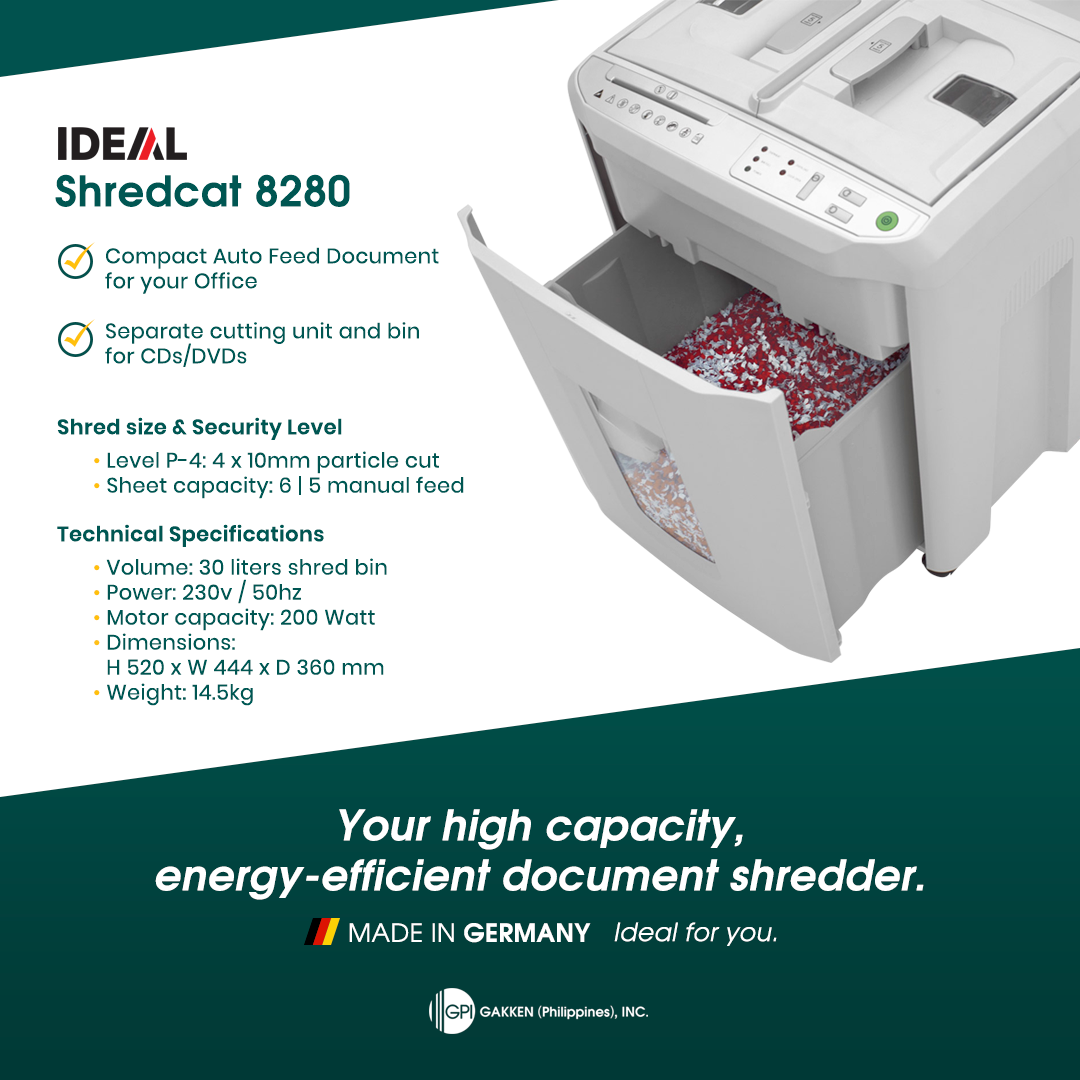 IDEAL SHREDCAT 8280: Secure Your Office and Get Rid of Clutter!
Not only does your office get rid of unwanted clutter, a document shredder also helps prevent fire hazards, gives you security, and promotes waste disposal convenience.
The IDEAL Shredcat is a solid choice. It is high-capacity and energy-efficient and makes a perfect partner in your office.
Compact Auto Feed Document Shredder for your office.
Convenient, automatic shredding of up to 150 sheets. 
Cutting Size (mm) : 4 x 10

Insertion Width (mm) : 220

Cutting capacity (70 grms) : 150 / 6 Sheets

Separate cutting unit for CDs/DVDs/plastic cards.

Bin Volume (Litres) : 30 L

Motor capacity (Watt) : 200

Dimension (W*D*H)mm : 444 x 360 x 520

Weight (kgs) : 14.5
Invest in one today! For inquires, call us at the following numbers or visit a GPI office near you:
– San Juan, Metro Manila
– Pangasinan
– Bicol
– Cebu
– Davao
(02) 8721-2366
(02) 8721-6144
(02) 8721-2251